Atlantic City Bus and Limo Accident Attorneys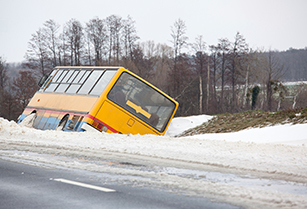 If you or a loved one has been victimized or killed in a preventable disaster, reach out to the Atlantic City bus and limo accident attorneys at Westmoreland, Vesper, & Quattrone. We can fight for your rights and help you receive the compensation you justly deserve.
Atlantic City is the number one bus transport location in the state of New Jersey. Passengers on a bus put their trust and often their lives in the hands of their bus driver. Unfortunately bus accidents are on the rise, and more and more passengers are sustaining serious personal injuries and even death because of bus accidents.
Bus accidents involve issues that are often more complex than standard car accident cases or truck accident cases. The raw power and weight of buses dramatically increases the damage done when a bus is involved in an accident with a car or motorcycle. As a result the personal injuries sustained are by accident victims are often more serious and more likely to result in a fatality.
When You Need Atlantic City Bus and Limo Accident Attorneys
We have found that the most common causes of bus accidents are:
Driver Error and Inattention
Driver Fatigue
Failure to Check Blind spots
Unqualified Drivers
Bus Drivers Driving On Roads That Don't Allow Buses
Bus Drivers Texting and Talking on Cell Phones
Bus Drivers Suddenly Accelerating and Decelerating
Improper and Inadequate Bus Maintenance
Time Pressure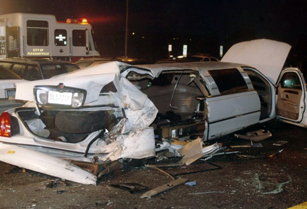 The first question our clients often ask is who is going to pay my medical bills and what happen if I cannot work. In New Jersey, state law does require that bus companies provide medical expense benefits for their passengers (N.J.S.A. 17:28-1.6). However, this does not apply to NJ Transit or school buses. If you or anyone you live with own a car, your insurance company may provide no fault benefits which includes payments for medical bills and lost wage payments.
When claims involve a NJ Transit bus, you must file a notice of claim within ninety days of the accident. If the passenger doesn't file the form, the injured passenger may lose their right to file a lawsuit, unless they can get permission from the Court to file a late notice of claim.
Take The First Step To A Claim Today.
Westmoreland, Vesper & Quattrone is ready for you and to handle your claim. We have a long track record of success representing victims of accidents, and we know how to win cases. Have a look at our successful victories for our clients here. In addition, click here to read testimonials of area people that we have helped achieve compensation for their injuries.
If you or a family member has been injured in a bus accident, be sure to seek medical attention immediately, and take care of your health first. If you feel that negligent parties could have prevented the accident, reach out to our law firm. Please fill out our Contact Form or call us at 609-645-1111 to learn more. We would be happy to arrange for a confidential free consultation.
For more information about our firm and Atlantic City law, be sure to follow our Facebook page!