Atlantic City Employment Discrimination Attorneys
At Westmoreland Vesper & Quattrone, we are the Atlantic City employment discrimination attorneys that are on the side of the people. If you have been dealing with harassment, denied a position or promotion, or have otherwise suffered at your place of employment based on your skin color, ethnic background or sexual orientation, contact us today for a consultation. Our law firm has been serving the Atlantic City community for over 50 years and we have recovered hundreds of millions of dollars for our clients. We fight zealously for your rights and we're not afraid to go to trial when necessary.
Discrimination in the work place is outlawed by Title VII of the Civil Rights Act of 1964 and New Jersey's Law Against Discrimination (LAD) N.J.S.A. 10:51 et seq. When employment termination or activities are improperly based on race, age, sex or other protected class, there are remedies to protect you.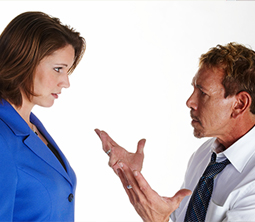 Sexual Harassment
Lehmann v. Toys R Us, Inc. 132 N.J. 587 (1993) defined a four prong test to establish a cause of action for hostile work environment sexual harassment. The complained-of conduct (a) would not have occurred but for the employee's gender; and it was (b) severe or pervasive enough to make a reasonable woman believe that the conditions of employment are altered and the working environment is hostile or abusive.
When you consult with our attorneys about filing a sexual harassment or other type of discrimination claim, we listen carefully and address your concerns honestly. We offer recommendations about handling your job, if you are still employed.
If you decide to move forward with filing a sexual harassment claim, we explain the process and discuss what might occur during the proceedings. We outline the compensation you might receive, such as a financial award, the restoration of your job, or a change in your workplace assignment. We ensure that you are well informed about your options before and during the legal proceedings, including evidence you will need to present in court. We fight for you, and charge no attorneys' fees until you receive compensation.
Retaliation
The Conscientious Employee Protection Act (CEPA) and LAD both protect employees from retaliatory action. To state a claim for retaliation in violation of LAD, plaintiff must show that (a) she engaged in a protected activity known to employer, (b) the employer took adverse employment action after or contemporaneous with employee's protected activity, and (c) a causal link exists between protected activity and adverse employment action.
Timely Filing is Important
It is important to consult a lawyer as soon as possible after an instance of sexual harassment or retaliation. As time passes, witnesses forget, filing deadlines expire, and the people involved may move on. To talk with one of our experienced sexual harassment lawyers, please fill out our Contact Form or call us at 609-645-1111 to learn more. We would be happy to arrange for a confidential free consultation.
Use the form below for a free consultation with our Atlantic City employment discrimination attorneys.
Reach out to WV&Q today to get started and let our Atlantic City employment discrimination attorneys fight for your basic rights. Fill out the form below for a free consultation, and tell us your story.
Interested in seeing testimonials from our very satisfied clients? Have a look at our reviews page here to see what clients have had to say about our Atlantic City attorneys. We also welcome you to visit our blog to see legal news and advice, and updates on legal situations in the state of New Jersey and elsewhere.
Be sure to Follow our Facebook page…and receive continuous updates, legal advice, and much more!