Landmark Decisions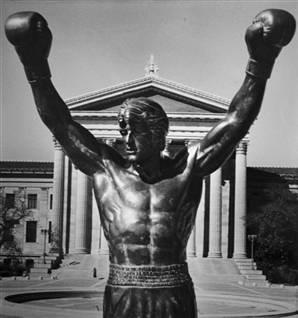 Below are some landmark decisions that WV&Q have been responsible for.
Lupperger v Abbott, (Cumberland County 2012) Trial verdict before Judge Malestein finding negligence against owner and contractor deviated from acceptable construction practices by leaving unguarded elevator shaft causing Plaintiff to fall into shaft, sustained compression fractures and shoulder injury requiring surgery. Verdict: $829,200.
Bates v. Dow Agrosciences , LLC, 544 U.S. 431 (2005) This unanimous decision written by Justice Stevens reversed 27 years of Federal Law in Nine Circuits which prohibited farmers from bringing STate tort actions against chemical manufacturers.
The court held that state labeling laws that were parallel or consistent with Federal laws are not preempted by FIFRA . A jury decision would not constitute a "requirement", as defined previously by the court inCipollone v. Liggett Group, Inc., 505 U.S. 504, but would rather merely motivate an optional decision. Further, § 136v (b) only prohibits labelling requirement that are inconsistent with federal requirements. It allows for additional requirements that are parallel with federal rules.
Bauer v. Nesbitt , 198 N.J. 969 (2009)
This decision holds that a bar owner can be sued for failing to prevent a patron from getting into a car driven by another who was visibly intoxicated and who thereafter caused the passenger's death.
Malick v. Seaview Lincoln Mercury, 398 N.J. Super. 182 (App. Div. 2008)
This case established that a high-low agreement, reached in the middle of the trial, precluded an award of interest under the offer of judgment rule, R. 4:58-2.1 Plaintiff filed a complaint on May 10, 2004, alleging that he was injured on defendant's premises. Plaintiff served defendant with a timely offer of judgment for $650,000 on August 4, 2006, but defendant did not accept the offer.
Byer v. Prudential Fox, 2008 WL4057801 ; unpublished App. Div. Case
Plaintiff Ferne Byer was injured while being shown a prospective residential property by defendant Angela Desch , a real estate agent employed by Prudential Fox & Roach (Prudential). Plaintiff, who was wheelchair-bound at the time, filed a complaint against Prudential and Desch alleging that they were negligent due to their failure to warn her about an uneven floor between the dining area and the outside back deck, which caused her wheelchair to tilt forward and eject her onto the deck, causing her to fracture a bone in her leg.
Salartash Surgical Associates, LLC v. Del Rosario, 2007 WL985688 ; unpublished App. Div. Case
This decision clarified the type of damages available for breach of a non-compete clause in an employment contract.
Wiese v. Dedhia , 188 N.J. 587 (2006)
The Case provides that, where, as here, a defendant does not accept a plaintiff's pre-trial settlement offer and the ultimate verdict in the plaintiff's favor exceeds 120% of the offer, counsel fees and other trial costs are mandatory and recoverable by the plaintiff, including appellate fees.
Gonzalez v. Safe and Sound Security Corp., 185.N.J. 100 (2005) established that fees, interest and costs payable to the qualifying party who has filed an Offer of Judgment under R. 4:58, et seq are mandatory sanctions and payable by a carrier in excess of its policy limits
Indian Brand Farms, Inc. v. Novartis Crop Protection, 613 F3d 207 (2010) This case held that neither failure to warn nor consumer fraud state claims are preempted by the FIFRA Federal Statute regulating chemical companies, clarifying prior unsettled case law.
Kuhnel v. CNA Insurance Companies, 322 N.J. Super. 568 (App. Div. 1999) This class action decision held that workers compensation insurance carriers, by including legal fees, administrative costs and independent medical examination fees, violated the New Jersey Lien Statute.
Mercer v. Weyerhaeuser Co., 324 N.J. Super. 256 (App. Div. 1999)
Case determined that the defendants were denied a fair trial by the judge's hostile treatment of their counsel and witnesses in the presence of the jury and that the verdict against them cannot stand.
Ross vs. Novino , (Atlantic County 1994 unpublished opinion by Judge Michael Winkelstein ) held that a key employee could recover for personal injuries and the closely held family corporation could likewise recover seperate damages for disabling injury to a key employee.
Hauck vs. Danclare , 262 N.J. Super.225 (Law Div. 1993). This landmark case established the right of consortium plaintiffs to separate and independent trial counsel to help recover the spousal loss of the uninjured but seriously affected spouse.
Viviano vs. CBS, Inc., 251 N.J. Super.113 (App. Div. 1991), 70 ALR 4th 984 (1989). Tom Vesper was a plaintiff's legal expert in this case which established in New Jersey the intentional tort of spoliation of evidence.
Chattin vs. Cape May Green, 216 N.J. Super. 618 (App. Div. 1987); Chattin vs. Cape May Green, 243 N.J. Super.590 (App. Div. 1990); Chattin vs. Cape May Green, 124 N.J. 520 (1991). All of these involved Consumer Fraud rights of the homeowners against deceitful builders and established legal precedents for recovering attorneys fees and "ascertainable losses" for homeowners who are wronged by misrepresentation and unconscionale commercial conduct.
Neimara vs. Schneider, 114 N.J. 550 (1989). The Supreme Court enunciated "The Learned Intermediary" doctrine for New Jersey – that is, a prescription drug manufacturer has the right to immunity in a failure to warn case when it gives warnings to the "learned interediary " treating doctor.
Spaulding vs. Hussein, 229 N.J. Super.430 (App. Div. 1988). Tom Vesper was the legal expert in this case which established the duty of a treating physician to render litigation assistance to his/her patient.
Nanavati vs. Burdette Tomlin Memorial Hospital, 107 N.J. 240 (1987); Nanavati vs. Burdette Tomlin Memorial Hospital, 645 F. Supp . 1217 ( DCNJ 1986). Defamation and trade libel case by a doctor against fellow doctors.
Garshman vs. Columbia Gas Transmission, 824 F.2d 223 ( 3rd Circ . 1987) established that investors in gas drilling contracts between driller and gas transmission companies were third party beneficiaries with the right to sue for breach of contract directly against the gas company.
Hill vs. Harleysville , App Div. slip opinion 83-4276 (Aug. 17, 1984) helped define first party Bad Faith liability by a No-Fault insurance carrier which attempted to defraud its insured policy holder.
Sharra vs. City of Atlantic City, 199 N.J. Super. 535 (App. Div. 1982) helped define a "dangerous condition of property" for a Tort Claims Act against a public entity
In re Egg Harbor Associates, 185 N.J. Super. 507 (App. Div. 1982); 91 N.J. 552 (1982) helped define the authority of the Department of Environmental Protection (DEP ) to impose "fair share" housing conditions under the Coastal Area Facility Review Act ( CAFRA ) re permits for waterfront development including proposed housing units for low and moderate income units.
Kotok Builders vs. Charvine CO, 183 N.J. Super. 101 (Law Div. 1981) helped define "malicious use of process" and defamatory words interpreted in the circumstances they were uttered and what damage or effect the utterance had upon the defendant's business or professional reputation.
Flannagan vs. Foster and Nationwide Insurance Co., 182 N.J. Super.282 (App. Div. 1981).Held that an insurance company that committed "bad faith" and allowed its insured to have a $350,000 judgment rendered against them was responsible for interest over and above its limited $15,000 policy limits in addition to "bad faith" damages for the excess $350,000 verdict.