Atlantic City Wrongful Death Attorneys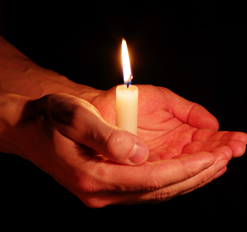 If you live in or were visiting Atlantic City and were suddenly devastated by the unexpected and preventable death of a loved one, reach out to us today. The Atlantic City wrongful death attorneys at Westmoreland Vesper & Quattrone are here to help you through this most difficult time, and receive the compensation you and your family deserve.
There is nothing in the justice system that can replace the loss of a father, mother, spouse or child. It's hard to imagine that as a victim of unimaginable tragedy and pain, your rights to pursue compensation arising from the death of a loved one could be so complicated and burdened with legal pitfalls.
Wrongful death lawsuits in New Jersey are brought on behalf of the estate of a person whose death was caused by a tragic event, such as negligence, motor vehicle accidents, product defects and/or medical malpractice. In common law, no claim for the wrongful death of a loved one existed. The New Jersey Legislature authorized claims for "death by wrongful act" or "wrongful death," and the other authorizing so-called "survival" actions. N.J.S.A. 2A : 31-1 to 6 and N.J.S.A. 2A :15-3.
However, claims for wrongful death damages must be calculated in terms of "pecuniary" losses, meaning losses that can be quantified in financial terms. Financial loss includes not only the actual monies that a decedent would have earned and contributed for the benefit of the survivors, but also the reasonable value of the services, assistance, care, training, guidance, advise, counsel and companionship the survivors would have received from the decedent had he she lived.
---
Experienced and Effective Atlantic City Wrongful Death Attorneys
At Westmoreland Vesper & Quattrone, this is the very area of legal practice in which we excel. Our attorneys collect all of the necessary evidence. We also contact entities to let them know of their obligation to protect evidence, and review all of the actions that could have prevented your loved one's death. Our staff looks after every detail, so that we go into litigation with the facts on our side. We are unafraid of large insurance and pharmaceutical companies, and we will go to court if necessary to win you the compensation you deserve.
Our own Tom Vesper has written articles and given lectures nationwide in the field of Wrongful Death and Survival Action litigation. Our team of attorneys and experts have successfully developed overlooked elements of economic loss not ordinarily considered by some attorneys. In death claims, our lawyers consult with economists to place values on lost services, advice, counsel and companionship. We also seek compensation for the time period in which the decedent suffered before their demise.
Westmoreland Vesper & Quattrone has achieved a long record of success for our clients over the years. In every case, we provide all of our dedication and attention to detail. We invite you to have a look at the results we've achieved here. We also hope you'll see what satisfied clients have had to say here. Our attorneys bring that same dedication to every case, including yours.
If a loved one has been killed or you have been injured due to the negligence of others, don't wait. Please fill out our Contact Form or call us at 609-645-1111 to learn more. We would be happy to arrange for a confidential free consultation.
Please use the form below to email us for a free, no obligation, attorney consultation.
For legal advice and tips, updates and more, be sure to Follow us on Facebook!