Atlantic City Motorcycle Accident Attorneys
At Westmoreland, Vesper & Quattrone, we're here to answer your need for Atlantic City motorcycle accident attorneys. We are based right here in the area, and we have successfully represented victims in vehicular accidents for many years. We will fight by your side to achieve the compensation for your suffering that you deserve.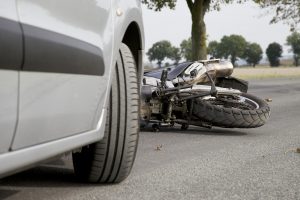 Motorcycle crashes can have a devastating impact on the life of the injured rider and his/her family. Our firm deals daily with solving the problems of injured riders, and helping them move forward with their lives again.
If you are involved in a motorcycle crash and you suffer injuries, you may be entitled to file a lawsuit against the negligent or careless person who was responsible for harming you. This lawsuit will allow you to collect compensation for all costs associated with the accident injuries, including medical bills and lost income (which are usually not covered by our NJ automobile insurance Personal Injury Protection, or PIP laws), pain, suffering, disability, impairment, and lost enjoyments of life.
Unfortunately, while personal injury law does afford you the right to file a lawsuit, being able to win or settle your lawsuit and get the full amount of damages you deserve is not necessarily going to be easy.
The Motorcycle Bias
One big problem a motorcycle crash victim has is a bias against motorcycle riders. Many people believe motorcycle riders are more likely to take risks and these cyclists may not do what is necessary on the road to ensure they drive safely and drivers see them.
A motorcycle rider involved in a car crash has to find a lawyer who is going to help work against this unfair prejudice in order to prove the person in the car was really responsible.
Atlantic City Motorcycle Accidents – Our Process
When you reach out to our offices to represent you, we conduct a thorough investigation of the accident, including notifying responsible parties of the obligation to preserve evidence and interviewing witnesses. We also review victims' medical records and work with healthcare professionals. We will be fully ready to present your case in the manner that it deserves, and we will be ready to take the case to trial if necessary.
The most important thing to do after a motorcycle accident is to see a medical professional for a thorough examination. Do this as soon as possible. You may be having pain that you think will go away…it won't. You also may have an injury that you are not feeling at the moment. A physician can find these injuries and confirm that the accident is the true cause of the injuries.
Westmoreland Vesper & Quattrone have an established history of successfully representing clients in personal injury and wrongful death claims. To date we have recovered over $250,000,000 for victims and their families. See a list of successful claims we have made here. Our service to the Atlantic City community dates back to over 50 years. We know how best to represent motorcycle accident victims suffering from injuries that were preventable.
If you or a family member have been injured due to negligence, reach out to Westmoreland Vesper & Quattrone. We are your experienced Atlantic City motorcycle accident attorneys. Please fill out our Contact Form or call us at 609-645-1111 to learn more. We would be happy to arrange for a confidential free consultation.