Atlantic City Construction Litigation Attorneys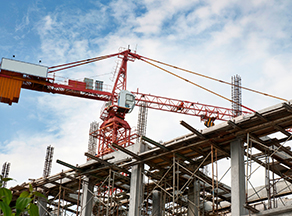 Westmoreland Vesper & Quattrone are your experienced and capable Atlantic City construction litigation attorneys. We are based right here in West Atlantic City, and can meet with you as soon as possible to discuss your construction disputes and help you resolve them with the best outcome.
Our law firm has a long history of service to the Atlantic City area; we have successfully recovered over $250,000,000 in damages and compensation for our clients. We thoroughly investigate the facts of your case, and we work closely with you to establish an effective legal strategy. Our attorneys are ready and willing to go to trial when necessary, and we always represent our clients zealously in and out of the courtroom.
We have built a long track record of success, effective legal expertise and professionalism representing our clients in the Atlantic City area, for over 50 years now and counting. Read what some of our satisfied clients have to say about our services here.
Atlantic City Construction Litigation Services
We handle a wide variety of construction litigation disputes, including:
Defective and/or negligent design
Defective and/or negligent construction
Contract performance
Delay on projects
Contract termination issues
Payment and lien claims
Defective products/materials supplied to construction projects
Professional errors and omissions (E&O)
Violations of statutory obligations
In matters involving significant damages, complex issues and a multitude of parties, strategic planning coupled with financial and legal resources form the cornerstones of success. Westmoreland Vesper & Quattrone has been fortunate to develop a reputation amongst clients, colleagues and adversaries as a firm that meets a commitment to excellence on every case which is handled. As each case is developed, the firm communicates with clients on a consistent basis in order to ensure the highest degree of service.
Our firm works with the finest experts and consultants in their respective fields including, but not limited to, architects, engineers, general contractors and cost estimators. We are up to date on the latest tools and use the most advanced technologies available to document and prove the firm's cases.
As part of our claim development strategy, the firm utilizes state of the art computer software and case management systems, as well as document scanning and coding. These systems provide the firm with the ability to handle complex cases involving hundreds of thousands of documents.
If you have a construction dispute that is unsolvable, reach out to the Atlantic City construction litigation attorneys at Westmoreland Vesper & Quattrone today and request your completely free, no obligation consultation. We will put our experience and knowledge to work for you, and help you to collect what is rightfully yours in your dispute.
Be sure to visit our Facebook page to see case studies, legal advice and more, and visit our blog page to find useful legal advice and company news!