BUSINESS TRANSACTIONS
We provide our business clients, both large and small, with responsiveness and personalized service together with practical legal advice in our challenging business environment.
Especially experienced in issues affecting closely-held and family-owned businesses, our attorneys understand how to help owners of such businesses meet personal and professional goals.  Our solutions are innovative and practical.  The result is a full range of personalized business planning services.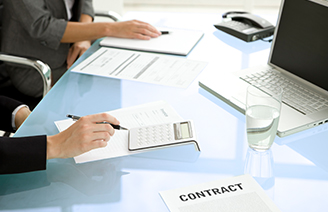 Business Entity Formation and Ensuing Agreements:
Formation of business entities
Preparation of partnership, shareholder and limited liability company agreements
Asset purchase agreements
Employment agreements
Purchase and Sale
Stock sales and purchases
Financing
General Business Matters:
provide practical advice and develop creative options for our clients, both big and small, for questions involving formation, governance and dissolution, day-to-day compliance with the myriad of laws that affect business or when our clients are faced with legal or regulatory obstacles.
For more information on our commercial and business transaction services or how we can provide assistance with your unique situation, contact us at 609-645-1111.
Business transactions
Whether you are just thinking about starting a business or your own, or have a successful business for many years, Westmoreland Vesper & Quattrone is ready to help. Senior managing partner, Rudy Westmoreland has been helping businesses succeed in the community for over 40 years.