Rudy Westmoreland
R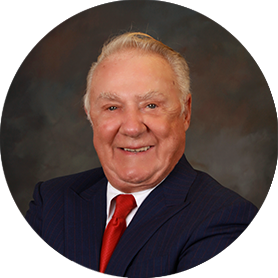 udy represents clients in commercial litigation, corporate, real estate and banking matters. Highly skilled with over 45 years of experience serving clients, Rudy negotiates most of the firm's largest and complex legal matters, including serious personal injury and wrongful death matters. He has an extremely successful record on appeals. He has appeared before the United States Supreme Court and multiple times before the 3rd Circuit Court of Appeals and the New Jersey Supreme Court.
The firm's managing partner since 1988, he has focused on the firm's commitment to excellence.
Obtained the single largest CAFRA permit ever issued by the Department of Environmental Protection. Tried and settled a case for more than $2 million in damages against Columbia Gas. Represented one of France's largest builders (Anjou Inc.) for the purchase of more than 1000 acres in Atlantic County. Represented a large consortium of British insurance companies with The Bank of Scotland.
Member of the Million Dollar Advocates Forum, one of three attorneys in the firm who has tried and settled cases bringing more than one million dollars to the client.
Attorney for and founding director of Mainland Bank. Attorney for and founding director of American Suburban Title Company. Solicitor for Carnegie Bank, the Bank of New York, the First American Title Insurance Company and National Community Bank.
Member of the National Panel of Arbitrators of the American Arbitration Association.
Lecturer at the Institute of Continuing Legal Education on the Real Estate Settlement Procedures Act (RESPA).
Participated in law office management retreats with large and small firms nationwide.
Graduated law school at the University of Miami, where he also earned his BA degree.
Born in Miami, Florida, raised in Atlantic City; homeowner in Atlantic City, New Jersey. Enjoys tennis and travel.