Cape May County Auto Accident Injury Lawyers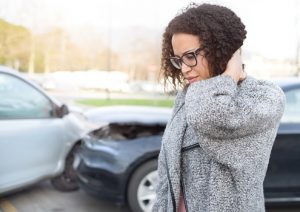 Have you suffered a life-altering injury in a recent car accident? If you find yourself needing the services of Cape May County auto accident injury lawyers, it's time to call the offices of Westmoreland Vesper & Quattrone. We are located in nearby Atlantic City, and one of our specialties is automobile and pedestrian accident claims. Our team represents clients throughout Cape May County and South Jersey.
Westmoreland Vesper & Quattrone has been a part of the community for many years, defending victims of negligence and careless driving. In our history we have recovered over $250 million in damages for our clients.
Our successful claims have been in multiple areas:
Motor Vehicle Accidents. Cape May County auto accident injury lawyers must know how to meet New Jersey's threshold when it comes to injury and negligence claims. We have been litigating cases for over fifty years now, and we understand the value of courtroom experience and properly presented evidence.
Bus and Limo Accidents. We help you obtain damages related to lost wages and medical bills in the event of unnecessary injuries caused by bus driver negligence or improperly maintained vehicles. If you have been injured by a NJ Transit bus especially, you should call us immediately to file a claim.
Pedestrian and Bicycle Accidents. Careless drivers often cause injuries to innocent cyclists and pedestrians sharing the road. If you have been a victim, call us to learn about potential claims.
Personal Injury. Our firm has successfully negotiated many pain and suffering cases involving car accidents and defective products. We ensure that evidence and medical records are preserved on the scene and are ready to take cases to trial if the other party won't meet settlement terms.
If you are a local Cape May County resident that is suffering from an accident that shouldn't have happened, contact us today for a free initial consultation. Our track record clearly shows the success we have helping accident victims. Our knowledge and experience can help you too.