Cumberland County Auto Accident Injury Lawyers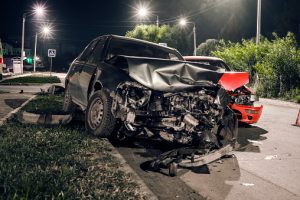 Has a recent accident injury changed your life and caused you unnecessary suffering? If you need the services of Cumberland County auto accident injury lawyers, call the offices of Westmoreland Vesper & Quattrone right away. We are a law firm based in Atlantic City and we specialize in automobile and pedestrian accidents, personal injuries due to negligence, and defective product claims. We represent clients throughout South Jersey.
At Westmoreland Vesper & Quattrone, we have recovered over $250 million in damages for our clients, and have been a part of the community for over half a century. We have recovered damages for accident victims in a number of areas:
Motor Vehicle Accidents. For Cumberland County auto accident injury lawyers to be successful, they need to prepare to meet the state threshold for injury claims. Our firm has been litigating accident claims for over 50 years. We know how to meet that threshold with evidence and courtroom experience.
Bus and Limousine Accidents. If a bus driver's negligence or an improperly maintained vehicle causes a preventable injury, we can help you obtain damage payments for lost wages and medical bills. Please call us right away if you are injured by a NJ Transit bus.
Pedestrian/Bicycle Accidents. Very often, careless drivers can injure a pedestrian or a cyclist while sharing the road. If you have been involved in such an incident, call us to find out your legal rights.
Personal Injury. We have been very successful in litigating pain and suffering damages for injuries caused by automobile accidents or defective products. We take the time to see that evidence is kept and medical records are preserved. Our firm is always ready to take the case to trial if the other party is unwilling to meet our settlement terms.
If you are a Cumberland County resident who is suffering needlessly due to an accident, contact Westmoreland Vesper & Quattrone today for a free consultation. We have a very successful track record of helping accident victims, and we can use our experience and knowledge to help you too.