Kathleen F. Beers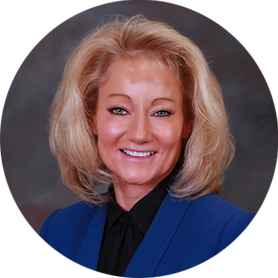 Skilled commercial litigator and negotiator who represents clients in commercial litigation, appellate, corporate, real estate, trademark matters and personal injury law.
Successfully developed an appellate practice and as such was amicus counsel before the United States Supreme Court in the case of Bates v. Dow, 544 U.S. 431 (2005) which overturned years of Federal preemption of product liability cases.
Kathleen has written many successful appellate briefs including a matter of first impression before the Appellate Division and the New Jersey Supreme Court in Weise v. Dedhia, 188 N.J. 587 (2006) which was also featured in the New Jersey Lawyer and the amicus brief in McMahon v. New Jersey Manufacturers, 364 N.J. Super. 188 (App. Div. 2003) Other successful appeals include Kapuzi v Gallo, 2017 WL 919571 (App. Div 2017); Indian Brand Farms, Inc v Novartis Crop Protection, 617 F.3d 207 (3d Cir. 2010); Maleki v. AGA, 407 N.J. Super. 123 (App. Div 2009); Mortellite v. Novartis, 460 F.3d 483 (3d Cir. 2006); Gonzalez v. Safe & Sound Security Corp., 185 N.J. 100 (2005); Salartash Surgical Associates v. DelRosario, 2007WL895688(App Div. 2007); Bauer v. Nesbitt, 399 N.J. Super. 71 (App.Div. 2008); Byer v. Prudential Fox Roach, 2008 WL 4057801; Iwasko v. Diamond (CPM-L-1347-99); Interlocutory appeals granted : Risko v Thompson Muller Automotive Group, Inc. t/a Hammonton Chrysler Jeep Dodge.
Admitted to practice in New Jersey, Pennsylvania, the New Jersey Federal District Court, the Third Circuit Court of Appeals and the United States Supreme Court. Certified Foreclosure Mediator.
Frequently invited as lecturer for New Jersey Association for Justice, NBI and other continuing education organizations.
Winner of the Client's choice Award given by AVVO.
Member of the Million Dollar Advocates Forum and recognized as one of the Top 100 attorneys by the Association of American Trial Lawyers in Personal Injury Law in the State of NJ.
Member of the Atlantic County Bar and the American Association for Justice, New Jersey Chapter.
Supports and volunteers at her local animal shelter.
Graduated from Rutgers University Law School, Juris Doctorate; Rutgers University, Bachelor's Degree in Accounting and Business.