NJ Accident Injury Attorneys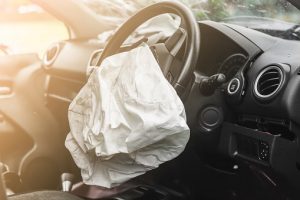 If you or someone you know has been suffering from life-changing accident injuries and are in need of NJ accident injury attorneys, call the offices of Westmoreland Vesper & Quattrone. Westmoreland Vesper & Quattrone is an Atlantic City NJ-based firm specializing in vehicular and pedestrian accidents, personal injury, and defective product claims. Our firm has a successful track record of recovering over $250,000,000 in damages for clients, and we have a long history of over 50 years in the community.
Our firm has a track record of successful litigation in a number of areas:
Motor Vehicle Accidents. We have over 50 years of experience in motor vehicle accident claims. NJ accident injury attorneys must be prepared and able to meet the state threshold for personal injury claims. Our attorneys understand how to meet that threshold through evidence and court experience.
Bus and Limo Accidents. If you are injured in a bus accident due to driver negligence or improper maintenance, we will represent you in receiving damages for medical bills and lost wages. If you have been injured in a NJ Transit bus, your claim must be filed within ninety days, so call us today.
Pedestrian/Bicycle Accidents. All too often driver negligence can lead to a devastating injury to a pedestrian or cyclist sharing the road. If you have been injured by a negligent driver, call our offices to find out your legal rights.
Personal Injury. Our firm has a very successful track record of recovering damages for injuries from aviation or automobile accidents and accidents caused by negligence or defective products. We ensure that evidence is preserved, medical records are kept, and that we are able to go to trial if sufficient settlement terms aren't met.
When you need NJ accident injury attorneys that have a proven record of results and are willing to do what it takes to compensate you for your suffering, call Westmoreland Vesper & Quattrone for a free consultation. We have helped others achieve the results they deserve, and we can help you too.