Name Change! We Are Now Westmoreland, Vesper & Quattrone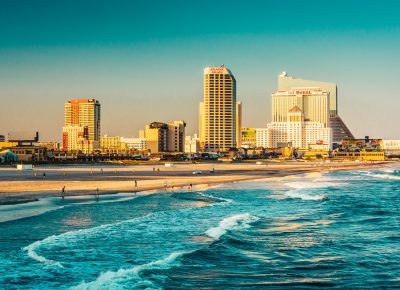 Our firm has undergone many changes over our years in business, including in our range of practice areas. In case you haven't yet noticed, we've also undergone a name change. We are now Westmoreland, Vesper & Quattrone.
As you may know, our firm was formerly Westmoreland, Vesper, Quattrone & Beers. Our fourth partner, Ms. Kathleen Beers, is a well-respected and successful attorney who faithfully served our clients and the community for many years. She and the firm have recently parted ways amicably as she pursues her individual goals. We're profoundly grateful for her service to the firm through the years and we wish Ms. Beers nothing but the best in her future.
As a firm, we will continue to serve our clients in the Atlantic City area and surrounding areas. Our practice areas still remain in the realm of personal injury, wrongful death and compensation, and we represent every client zealously. Our attorneys thoroughly review all of the facts of every case we take on, and we are always willing to go to trial and represent your interests in a courtroom when necessary.
We are proud of our continued record as a successful law firm, and we're proud of our record of success with our former partner and friend Kathleen Beers. Our firm has been successful for over 50 years largely as a result of word of mouth and referrals, and we continue to represent Atlantic City residents and visitors in car accidents, truck accidents, slips and falls, and more.
We may have experienced a name change. We are now Westmoreland, Vesper & Quattrone. But our dedication to our clients and our work ethic remains the same. If you've experienced a preventable injury or the unexpected death of a loved one, reach out to us today. We will fight for your rights and help you get the compensation you deserve.