Scarring and Disfigurement Lawsuits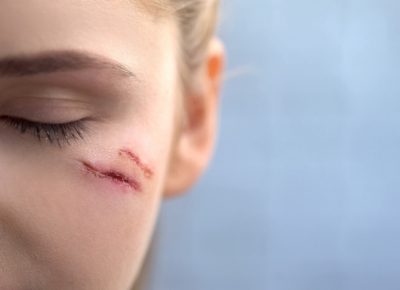 When should you seek legal counsel due to scarring and disfigurement? Scarring and Disfigurement issues due to accidents, animal bites, and corrective surgeries are more common than you would believe. It can be difficult to determine when it is necessary to contact a lawyer when faced with a scarring situation.
Scars are a visual reminder of what was probably a traumatic or life-altering experience and that alone can cause mental and emotional anguish for a lifetime. At Westmoreland Vesper and Quattrone, we are dedicated to helping you gain back your dignity and confidence after suffering the consequences of an unfortunate scarring event.
Should I seek law assistance for a scar?
Filing an injury lawsuit for a scarring incident is a necessary step for those who are struggling to continue their everyday lives due to scars or disfigurement. Typically, scarring cases that occur from accidents like burns, animal bites, or surgery issues are brought to our firm in hopes of medical expenses being rectified.
Scar tissue comes in different forms and can be a painful problem for many victims. Reconstructive surgery can be costly and despite the effort of surgeons, some victims are unable to have their skin restored to its natural state. This can cause issues when attempting to obtain certain jobs and can certainly alter your way of living. When you contact us, we will help build your case to assure that you receive appropriate compensation to get back to your normal life.
Is my scar valid for a case?
If you've suffered an injury that resulted in a terrible scar contact Westmoreland Vesper and Quattrone for assistance with your injury and scarring or disfigurement case, as we are determined to bring you justice and peace of mind after what could have been a traumatic event.