Atlantic City Attorneys for Casino Accidents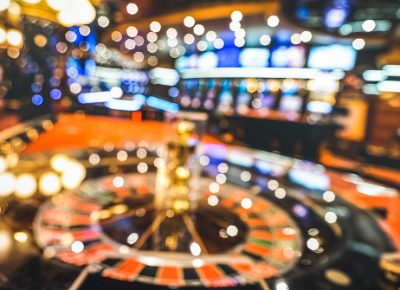 For Atlantic City attorneys for casino accidents, contact the firm of Westmoreland Vesper & Quattrone. We have been serving the Atlantic City community for over 50 years, and we have a long history of achieving rightful compensation for casino accident victims. We've seen firsthand the pain and suffering that victims endure from accidents caused by casino negligence, and we work hard to ensure that you are fairly compensated.
Multiple accidents and injuries can happen due to negligence on the part of a casino or hotel. We see stories frequently about lawsuits over a number of things. A casino might continue to serve a clearly intoxicated person who then goes on to drive a vehicle and cause an accident. Or a casino worker or guest may be injured in an elevator accident. Slip and fall injuries frequently happen on wet floors that aren't clearly marked. And sometimes patrons may be victims of a violent crime due to inadequate security.
If you're suffering from a preventable injury, it's important to hire an attorney who pays attention to detail and is willing to go to trial to win the compensation you deserve.
At Westmoreland Vesper & Quattrone, we believe our investigative process is our strength. We take the necessary steps to preserve evidence, reconstruct the accident, and gather witness interviews. We take the time to review your medical records and clarify your damages. If a casino is not willing to meet your compensation demands, we will be fully prepared to go to trial, and our certified trial attorneys ensure that a jury considers all of the facts and damages.
If you're suffering from an injury that could have been prevented, trust Westmoreland Vesper & Quattrone as your Atlantic City attorneys for casino accidents. Contact us today for a free consultation, and let us help you get the compensation you deserve and move forward with your life again.