Scammers Taking Advantage of Stimulus Checks During COVID-19 Pandemic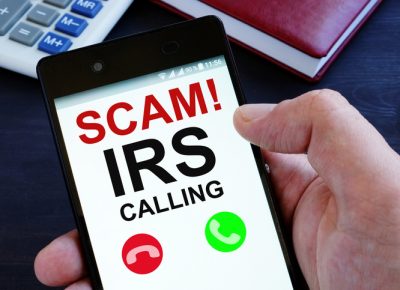 Let's look at how scammers are taking advantage of stimulus checks during the COVID-19 pandemic. With the news that many citizens will be receiving a federal stimulus check for $1,200 or more comes the inevitable scammers who want to take advantage of people during tough times.
While this is likely cultivating in all different ways across the country, in New Jersey, this has surfaced as a phone call, email, or social media message that is claiming to need your bank account information along with other important personal information. The scam goes as far as to say that you will NOT receive your money unless you provide the information, which is swaying people to oblige. This information is SO far from correct.
Everyone's eligibility for this stimulus money is different, so you'll want to check yours. You can do so directly through information provided by the Federal Trade commission. No one knows your eligibility better than them, so be sure to head straight to the source!
How to Spot Scammers Taking Advantage of Stimulus Checks
You are not required to "sign up" for anything when it comes to the CARES Act. There is no form to fill out, no information that needs to be collected, etc. Everything would be based on either your 2018 or 2019 tax return, so as long as that was filed, you're good to go!
The IRS won't be messaging you on social media or giving you a call to claim they can fast track your money. If you have ANY questions, YOU should contact the IRS directly. Not the other way around. If the IRS has your account information from past tax returns, they will be able to automatically deposit. If they don't, they can mail a check. The IRS already has your information, so there would be no need for anyone to request it again, and doing so is a big red flag!
There is no fast track! If someone reaches out to you to say they can get you your money sooner than everyone else, they are a scammer. Many of these scams will act as if your response is a time sensitive manner. The sense of urgency is used as a scare tactic. Stay up to date with the resources provided in this article and you'll be "in the know".
For updates directly from the IRS, visit here: https://www.irs.gov/newsroom/economic-impact-payments-what-you-need-to-know
If you feel you've been contacted by a scammer, don't be silent! You can report them directly to the Federal Trade Commission here: https://www.ftccomplaintassistant.gov/#crnt&panel1-1
Besides reporting them, it's important for us to work together to warn people about these scammers and ultimately make their efforts unsuccessful. You can do so by sharing this article with friends, family, and on your social media accounts. Spread the word and help a neighbor avoid being taken advantage of!