Author Archives: vlm
---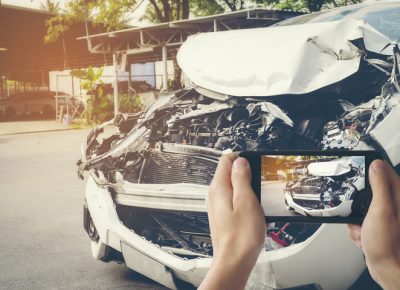 The average driver will be in about four car accidents over the course of their lifetime, according to auto industry experts. Six million car accidents occur every year, one in three, involves personal injury to the driver or passengers in the vehicle. It is important to know what to do to protect yourself when you have been involved in a car accident. Here is a list of the 8 things to do when you been involved in a car accident:
When Involved in Car Accidents, FIRST Stop.
If you are ever involved in an accident, even one that is minor, you must stop. Never drive away from the scene.
When Involved in Car Accidents, SECOND  Protect Yourself.
Make sure to keep yourself safe at the scene of the accident. Set up flares, put your flashers on and if it is dark keep your lights on.
When Involved in Car Accidents, THIRD  Call the Police.
Even if there are no injuries, you should report the accident to the police. Even if the accident seems minor consider the following: you may not notice all of the damage to your car immediately; the other may make false claims about the car accident later; the other party may admit fault to you but change his mind as time passes. If the police can't come to the scene of the accident, you can go to the nearest police station and complete a report yourself. You must do this within 10 days after the accident. Often you will need the report to file a claim with your insurance company.
When Involved in Car Accidents, FOURTH Take Pictures and/or Video.
If you have your cell phone with you, you have the perfect recording device. Take pictures of the vehicles if the damage is visible. Record the conversation that you have with the other driver because they may admit that they were at fault. Keep in mind, it is not necessary to be holding the camera so that they know you are recording, you could even have it in a bag set on record. Before starting the recording, state their name and your name. This is important.
When Involved in Car Accidents, FIFTH Exchange Information.
Usually, the police will arrive on the scene and as part of their investigation will obtain this information. If for some reason police do not arrive to the accident scene, it is important for you to get the name, address and telephone number of everyone involved in the accident including drivers and passengers. Additionally, you should l exchange insurance information. If there are any witnesses to the accident, try to gather contact information from them. It will be helpful for your attorney as they handle your case. Do not let the other driver take a photo of your driver license.
When Involved in Car Accidents, SIXTH Report the Accident.
You should call your insurance company to report the accident as soon as possible. Your insurance company may try to make a quick cash offer, but do not accept any settlement before contacting your attorney.
When Involved in Car Accidents, SEVENTH Seek Medical Attention As Soon As Possible.
If you have been injured, not matter how small you deem the injury to be, you should seek medical attention at an urgent care center or your local ER.
When Involved in Car Accidents, FINALLY Contact an Attorney.
An attorney will have your best interest in mind, will protect your rights and will ensure that you receive the compensation you deserve.
If you or a family member has been injured in a car accident, due to the negligence of others, call us at 609-645-1111 to learn more. We would be happy to arrange for a confidential free consultation.