Law Firm News
---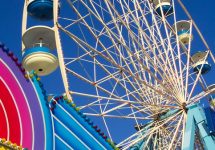 Most people think that when an amusement ride injury occurs, it is usually fatal or catastrophic, but that is not always the case. While the media gravitates
Read More....
---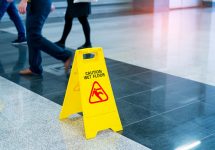 Trips, slips and falls can happen just about anywhere. You might slip on an icy step walking into your neighbor's house or as you walk into the store to do the grocery shopping. There may be many reasons that you have an accident, but most often slips and falls occur because a property owner has […]
Read More....
---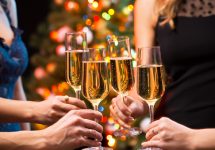 It's a festive time of year. Before throwing a holiday party, take a moment to think about your responsibility as the party host. Here are 8 tips for throwing a holiday party that is safe and responsible: 1. Do your homework. If you are having a holiday event that is large, you need to read […]
Read More....
---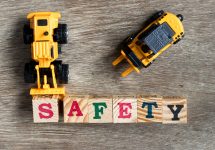 In 2017, U.S. consumers spent nearly $20 billion dollars on toys with a projected increase in toy sales for 2018. The news is great for the industry, but the problem is that many of the toys are not tested for safety. Each year, US Public Interest Research Group (U.S. PIRG) publishes a report called Trouble […]
Read More....
---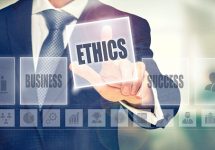 On Tuesday, December 18, 2018, Dara Quattrone will be sharing tips, risks and best practices about the ethical questions, pitfalls and challenges of using email in our professional lives. Sometimes, it is often unclear as to what you can and can't say in your emails to clients or whether data can be included in a […]
Read More....
---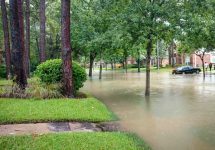 When it comes to a flood, only a few inches of water can cost you thousands of dollars in damage. Standard homeowner's insurance policies do not cover flooding by causes outside of the home.  For your homeowner's insurance to cover flooding, it requires a special policy.  Flood insurance policies often include confusing exclusions and restrictions.  […]
Read More....
---
Next month, Dara Quattrone will be joining Dr. Alan Carr, Dr. John Fitzgerald & Dr. Ted Freeman in a National Business Institute seminar dealing with back & neck injuries.  Back & neck injuries are among the most common injuries resulting from work accidents, car crashes & other accidents.  This program will present both the medical […]
Read More....
---
BE WARY OF SPLIT LIMIT INSURANCE COVERAGES (AND HOW THE "SPLIT" AFFECTS TREATMENT OF YOUR UNINSURED & UNDERINSURED BENEFIT) Many auto owners are not aware the risk associated with having split limit auto insurance coverage.  The typical purchaser would see "$100,000/300,000" on their policy's Declarations and think they have a $300,000 insurance policy. This is […]
Read More....
---
Atlantic County Bar Association Names Quattrone as Trustee Dara Quattrone, a Partner of the firm, has been named a Trustee of the Atlantic County Bar Association for the 2015-2016 term. Dara's confirmation took place at the annual installation dinner held in Margate, N.J.   Dara Quattrone, focuses her practice on Personal Injury Law & Auto Negligence, […]
Read More....
---
EXCELLENCE IN EDUCATING OTHERS ON PERSONAL INJURY & WRONGFUL DEATH LAW & PRACTICE On December 15, 2014, The New Jersey State Bar and the NJ Institute for Continuing Legal Education honored Thomas Vesper with its highest award for legal educators in recognition for Tom's innovative and entertaining teaching all aspects of personal injury litigation/wrongful death law, […]
Read More....
---