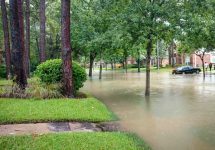 When it comes to a flood, only a few inches of water can cost you thousands of dollars in damage. Standard homeowner's insurance policies do not cover flooding by causes outside of the home.  For your homeowner's insurance to cover flooding, it requires a special policy.  Flood insurance policies often include confusing exclusions and restrictions.  […]
Read More....
---
Words cannot describe how grateful I am to you and the law firm of Westmoreland Vesper Quattrone & Beers for taking my case.  I was always treated first class, like family.  You were always honest & very trustworthy.  I will definitely recommend you as a personal injury attorney to any friends & family member.  Thank […]
Read More....
---
My experience was not what I expected, as it was my first time dealing with a law firm.  There was no stress & no feeling of being rushed into things.  I was informed at all times of the progress of my personal injury case.  Overall, a very good experience.  Much thanks.
Read More....
---
Atlantic City litigation attorneys Westmoreland Vesper Quatrone & Beers are an Atlantic City litigation attorney office you can call if you are injured or need other legal services. Our courtroom attorneys in Atlantic City have helped scores of clients earn settlements. Our Atlantic City litigation attorneys are residents of the Atlantic City area, another fact […]
Read More....
---
The law firm of Westmoreland Vesper Quattrone & Beers has the pleasure to announce that Dara Quattrone has once again been selected as an Atlantic City Super Lawyer.  The 2017 Atlantic City Super Lawyer list in an honor reserved for those lawyers who exhibit excellence in practice.  Only 5% of attorneys in New Jersey receive this distinction. […]
Read More....
---
The expert advice and overall professionalism is outstanding.  Every question was answered & we were kept informed during the entire case.  Ultimately we were extremely pleased with the outcome and would recommend the law firm of Westmoreland Vesper Quattrone & Beers to everyone. Hopefully not many will need a personal injury lawyer, but if you do, they're […]
Read More....
---
I will recommend Dara Quattrone and her law firm to everybody I know.  They're personal injury lawyers who say what they mean and mean what they say. You can count on their word.
Read More....
---
I loved the service that I received form my attorney & the law firm's staff. Yes, I will be telling my co-workers about Westmoreland Vesper Quattrone & Beers.
Read More....
---
The lawyers at Westmoreland Vesper Quattrone & Beers are truly amazing people.  They care about their clients and they were so helpful in everything concerning my case.  Dara Quattrone is an amazing person as well as the best attorney.  Thank you for everything…"God bless"
Read More....
---
My personal experience with the law firm of Westmoreland Vesper Quattrone & Beers was amazing.  Dara Quattrone & her staff were there with me & for me every step of the way.  I really appreciate everything they have done for me.  Thank you & God bless.  They are the best. 5 Stars!
Read More....
---